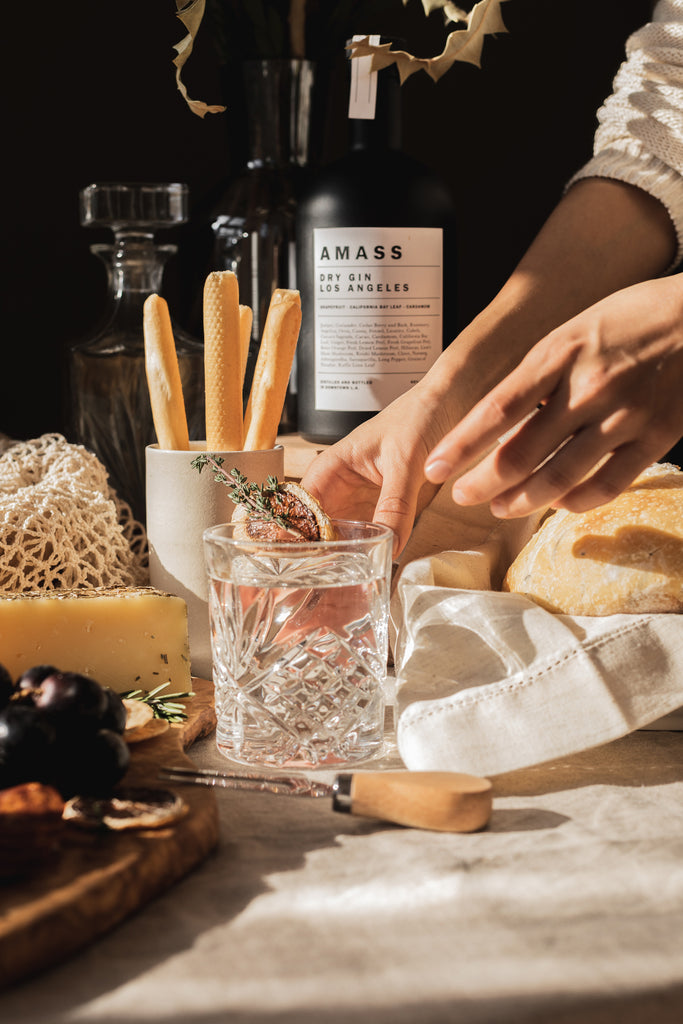 Friendsgiving is a special precursor to Thanksgiving, where the drinks flow for hours and food is in excess. Old or new, friends gather around the table to share a night of full bellies and laughter. No matter what's on the table this year, follow AMASS's guide to hosting a spirited Friendsgiving:
1. Create thoughtful place cards
The best part of Friendsgiving is socializing over your favorite foods. Make sure that all of your guests stay entertained with thoughtfully placed name cards and a seating chart. Have fun with your chart – put your single friends next to each other or make friends from different groups meet. You're in control!
2. Make something for everyone
Vegan friends? Friends with allergies? Pregnant friends? Be the type A friend this year and ask everyone's preferences to ensure there's something for them to eat and drink. Have your plant-based friend bring a vegan sweet potato casserole and your dairy-free friend provide a dairy-free pumpkin pie. You can also make cocktails at every ABV so that your sober friends can still say cheers with the rest of the group. Try A Martini at Every Potency here.
3. Focus on the visuals
You can never go wrong with a beautiful tablescape and good lighting. Set the ambience of your event with a table fueled by candle light, floral arrangements, and lots of food of course. No matter your budget, Friendsgiving is a great time to get creative with your decorations and use everything from your old Halloween pumpkins to freshly fallen leaves from outside.
4. Don't let guests leave empty-handed
One of the best pieces of advice for any host is to never let guests leave empty handed. At the very least, purchase Tupperware before your Friendsgiving so that leftovers can be distributed to the masses. If you are especially in the mood for giving, give away your table centerpieces as a little piece of memorabilia. At AMASS we recommend giving every guest a travel-sized botanic hand sanitizer to remind everyone to stay safe this holiday season.