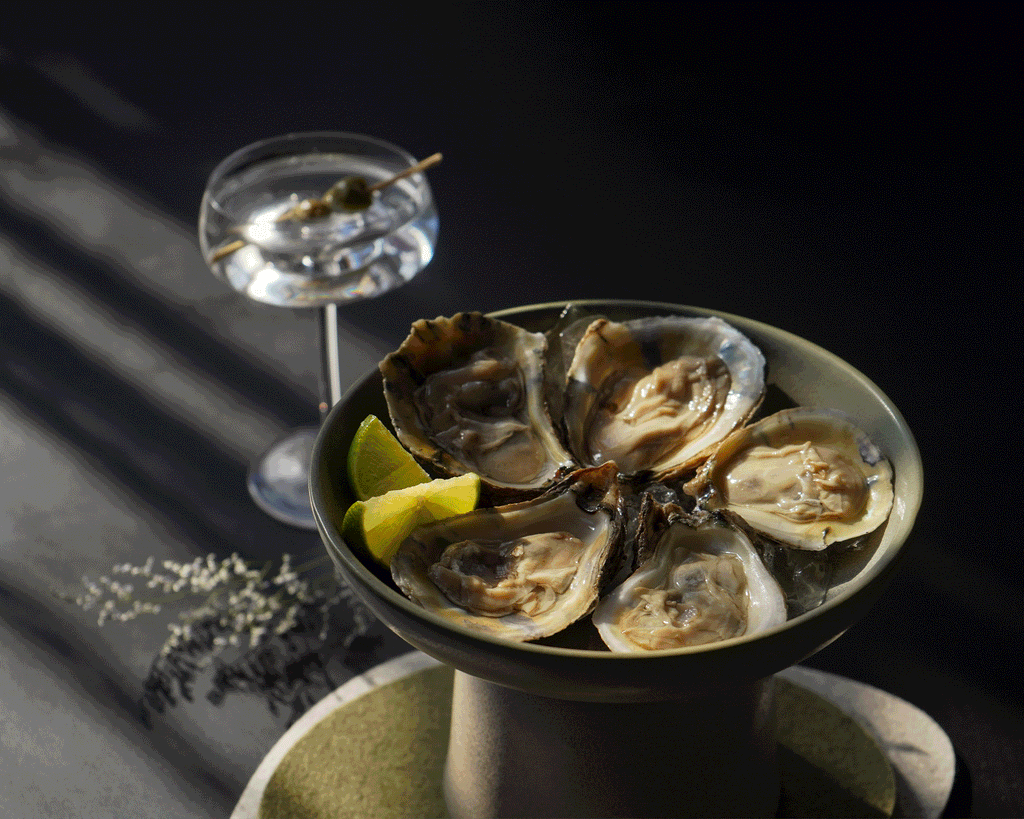 Coming together for a meal is an important ritual across households. It's a time for us to slow down, review our day, and enjoy our favorite foods and drinks. Whether you're dining out or cooking at home AMASS, has the perfect botanic spirits to complement all of your meals. Take your pick from some of our favorite combinations:
Oysters with a Martini.
You can never go wrong with a classic combo like oysters and a martini. The quick burn of brine and vinegar complement the floral notes of chamomile and the zest of lemon in our AMASS Botanic vodka martini. For larger oysters we recommend a more drinkable, lower abv martini.
Garlic Parmesan pasta with a Negroni.
Herbaceous gin meets the fruity, nutty flavor of parmesan. Dry gin and parmesan cheese are a perfect match, and a simple garlicky pasta is sure to delight your taste buds. We recommend finishing your meal with a sip of this refreshingly sweet sunshine negroni made with AMASS Dry Gin and topped with Sun Sign.
Lamb Curry with Gin and Tonic.
If you love a little spice, this is the pairing for you. Fragrant spices like coriander, cumin, paprika, and cayenne lead the way in this tasty dish that is partnered with the bubbly, citrus-forward welcome of AMASS Dry Gin and tonic water. If you prefer your curry on the spicy side, the fizzy flavor can even add an extra kick to your meal.
Espresso Martini and Chocolate Covered Pretzels.
No dinner is complete without dessert. An espresso martini is the perfect complement to sea salt and chocolate. Let the flavors of espresso and chocolate blend together in your mouth for the perfect sweet bite and an epic night cap. Try dark chocolate covered pretzels for an even more decadent flavor.