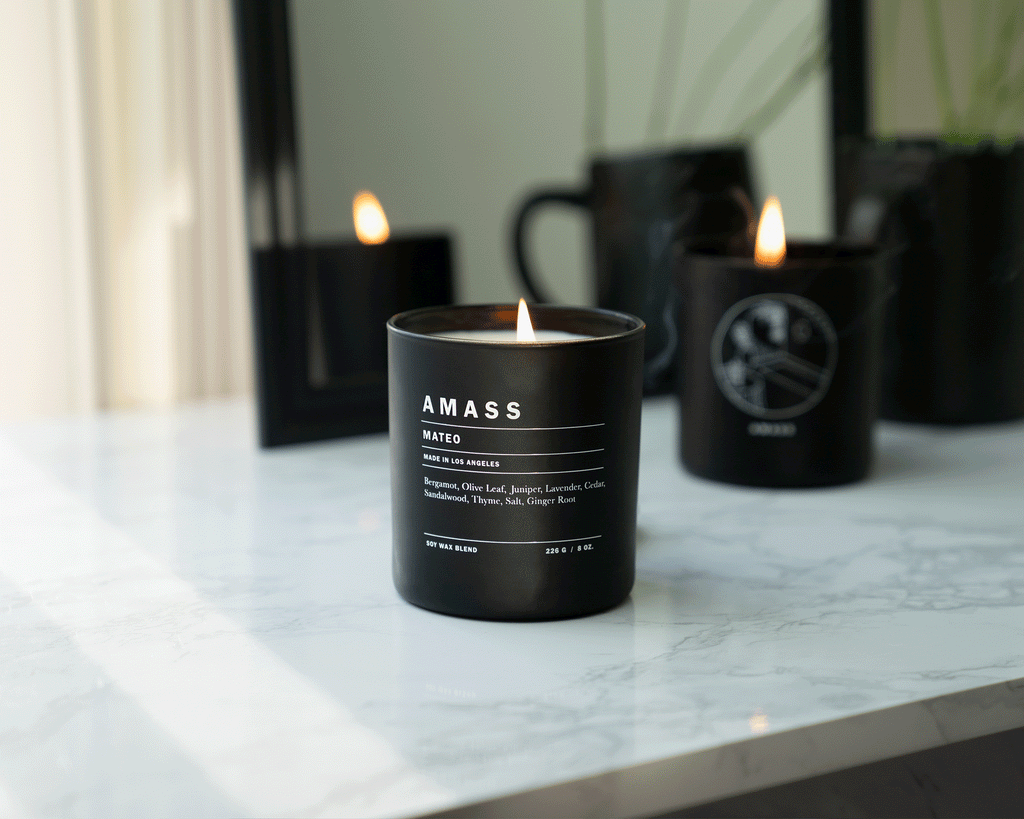 Candle care seems simple enough, until your flame starts sputtering and smoking. Here's how to avoid that, plus four other tips on how to keep your candles burning clean.
1. Burn for at least two hours.
To avoid tunneling, it's important to let your candle burn until the entire surface has evenly melted, otherwise you'll end up with an unpleasant ring of unmelted wax. For an 8 oz candle like ours, that usually means burning it for about two hours, though you can let it burn up to four hours if you really want the scent to fill the room. Just make sure you're keeping an eye on it, and avoid going much longer than four hours; extensive burn times can thin your wax, put off soot, and damage the oils in your candle.
2. Trim the wick.
You know that part of your wick that looks like a burnt piece of popcorn? It's called a mushroom, and burning it results in a large smoky flame. To cut down on all that and have a cleaner, more even burn, use scissors periodically to trim your wick down to 0.25 inches, being careful not to trim so far that the wax covers the wick. Once your candle gets pretty low on wax, swapping in a wick trimmer for scissors will help you reach deep into the vessel.
3. Put out the flame carefully.
Candle snuffers exist for a reason; they gently extinguish the flame while minimizing smoke, preserving the lovely aroma that the candle has produced. If you don't have a snuffer though, don't sweat it. Just be sure to carefully blow out your candle with a small amount of air so that the wax doesn't splatter everywhere.
4. Keep it out of the sun.
Exposure to direct sunlight and high heat leads to some sad, melted candles, accelerating their aging process and ultimately weakening their fragrance. Instead, keep your candles out of the rays and in a cool, dark place like a drawer or cabinet when they're not burning. Too pretty to put away? Leaving your candles out on your coffee table is totally fine if you're going through them fast; just make sure they're not up against a window.
5. Upcycle your vessels.
Resist the temptation to burn every last drop of wax, as doing so could overheat the candle and lead to breakage. Instead, follow our tips on how to properly upcycle your candle, and use the leftover vessel to corral everything from makeup brushes to pens to your toothbrush.