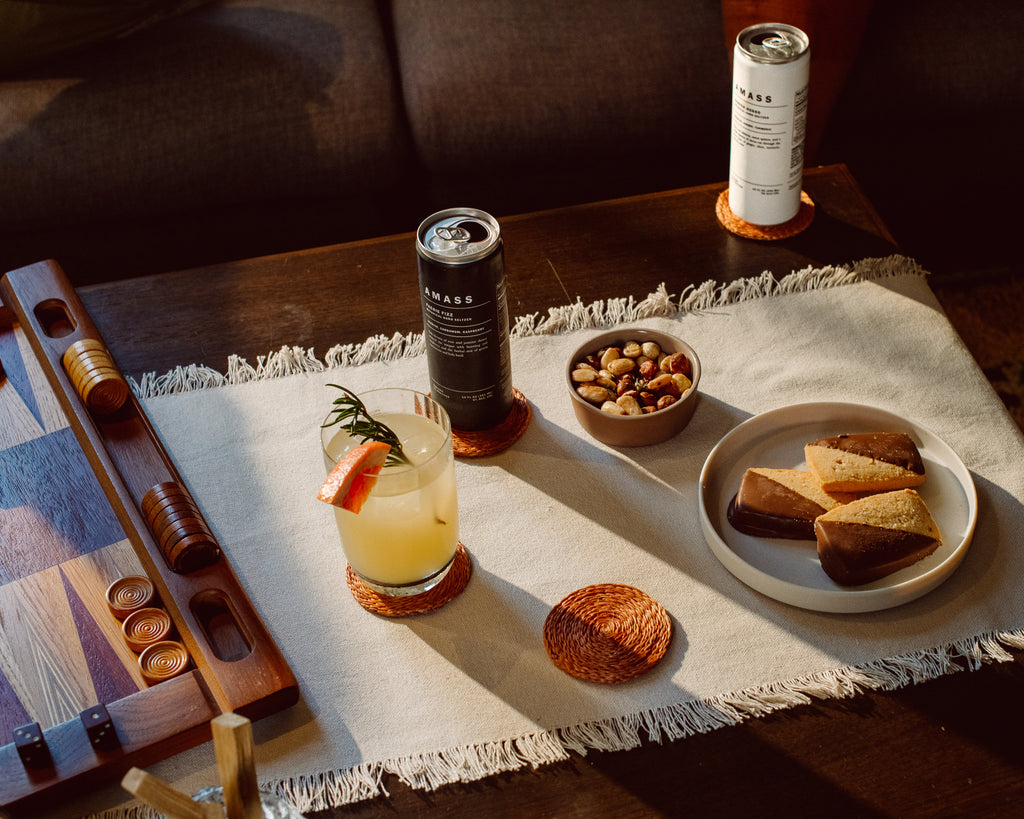 Social media has always been a highlight reel. For this past year though as we've all been stuck in our homes alone, all we've had are these brief glimpses into our loved ones' lives via virtual channels. We've seen our friends post about moving cities, starting new jobs, and adopting pets. But what's going on behind the scenes?
Now that we're able to spend time together with our friends in person again, we can get "The Full Story" behind those late-night Instagram posts and vague tweets.
Our Botanic Hard Seltzer is an invitation: to come together, dig a little deeper, and get #TheFullStory behind those moments we may have missed. Join us, won't you?
How to Participate
Share your full story by taking to social media with photos and videos of you and your friends catching up over AMASS Botanic Hard Seltzers.Tag us @amass.botanics with the hashtag #TheFullStory.