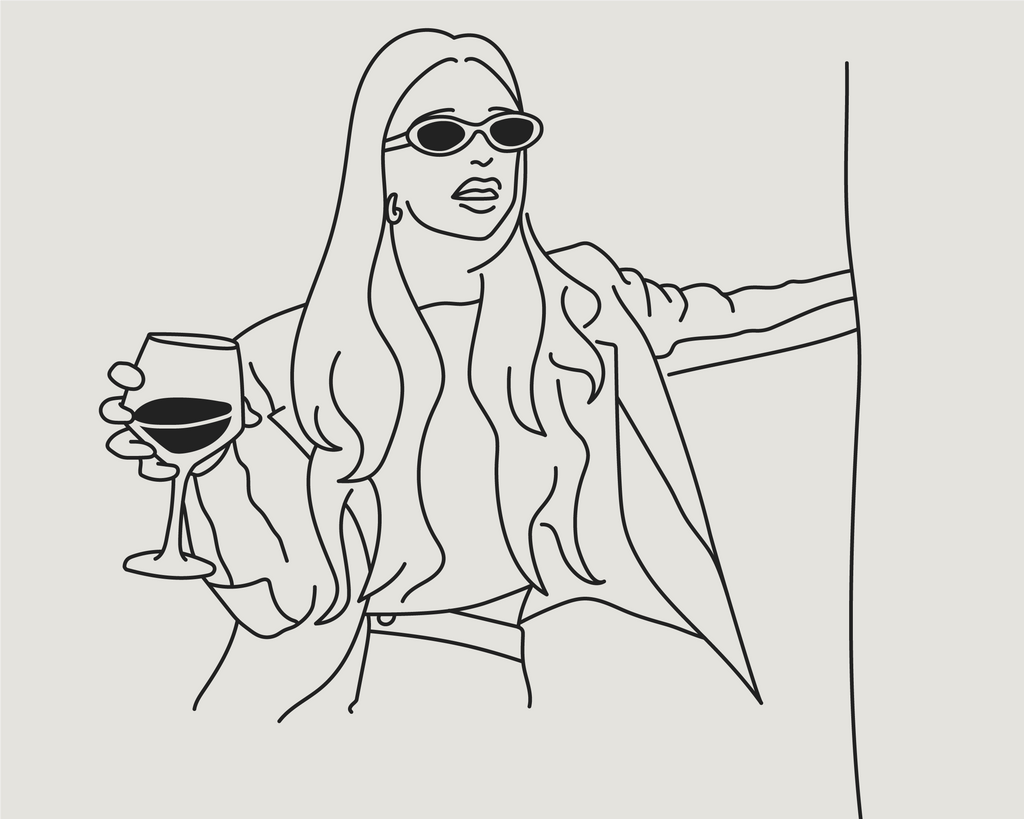 We are constantly bombarded with productivity hacks – tips and tricks on how to cross everything off our to-do lists while also being a person/partner/colleague/parent. Here at AMASS, though, we are far more interested in how people get undone. We want to know the nightly rituals that happen after 5PM, from the cocktails drunk to the books read. To us, it's those small moments behind the scenes that really count, because in them lies a glimpse into who we want to be.
This time around, we talked with Brianna Bitton, Co-Founder of Flo Vitamins and an LA-based Interior Designer designing AMASS' HQ here in Los Angeles.
Tell us a little about yourself.
I grew up in a suburb of LA. I've been a California girl my whole life, and I love it. I'm an Interior Designer, and also cofounded a vitamin company with my brother. My favorite way to enjoy AMASS is in an espresso martini.
What rituals do you practice to take care of yourself?
I love a PCH drive. I love to take a drive down PCH, open my sunroof, and blast music. Everytime I do that I just feel like a fresh new person. So that's a ritual I do. I love to light a candle and take a bath – that's fantastic. And I love love love to bake treats. If I just want something fun to do, I'll bake cookies or cakes or something. I actually haven't made them in a little while, but all during quarantine I made these brown butter sprinkle cookies. They are so good. I would make them almost every night in the height of quarantine, and… it was troubling. I had to have a cookie every night [laughs].
You're an interior designer. What does your ideal space look like for a relaxing night in?
So for my personal style, I love to keep it as neutral as possible. I love warm creams and whites, and really beautiful natural woods and walnuts. I do love a sparkle of gold though. My place is pretty natural – I love natural materials and linen, and those really nice warm colors, but I love to pop it with a little gold shimmer.
What music do you put on when you want to chill?
I have a playlist of all of these oldies. I call it "cutie romantic nostalgia," and it's all Frank Sinatra and Dean Martin and Billie Holiday – all of these super old school songs that when I'm just chilling or cooking dinner I love to put on. It just makes me feel good. I love to listen to Dean Martin when I'm drinking wine and making Italian food. It's just so fun, and puts you in a good mood – it's almost like Christmas music playing when it's not Christmas. That's my way of having that warm spirit all year long.
Where are you hoping to travel next?
I'm going to Nashville next week actually, so that will be really fun. It's my first time and I'm really excited to go. And then this summer, I'm doing a little European trip with my family. We're going to go to Tuscany for the first time and also do the English countryside. I'm really excited about that. The EU just announced they're opening travel for vaccinated Americans on June 15th, and we're supposed to be going on June 29th. We're really just jumping in [laughs].
What does an ideal day off look like for you?
I love a coffee walk. I'd start the day with a walk to coffee in my neigborhood and maybe a little pop into the farmer's market, or a fun, casual shopping day around my neighborhood. Maybe some brunch with friends going into a really yummy dinner and a fun night out. That's kind of a full day. I love a brunch that fades into a night out.
It's the end of the day and you're vegging on the couch–what are you drinking? Reading? Watching?
I'm definitely a TV girl. I'm probably rewatching some CW teen drama, if I'm being honest. Probably like a little OC, One Tree Hill, Gossip Girl moment. And definitely drinking AMASS, obviously. I have a four-pack of Faerie Fizz in my fridge right now waiting for me.