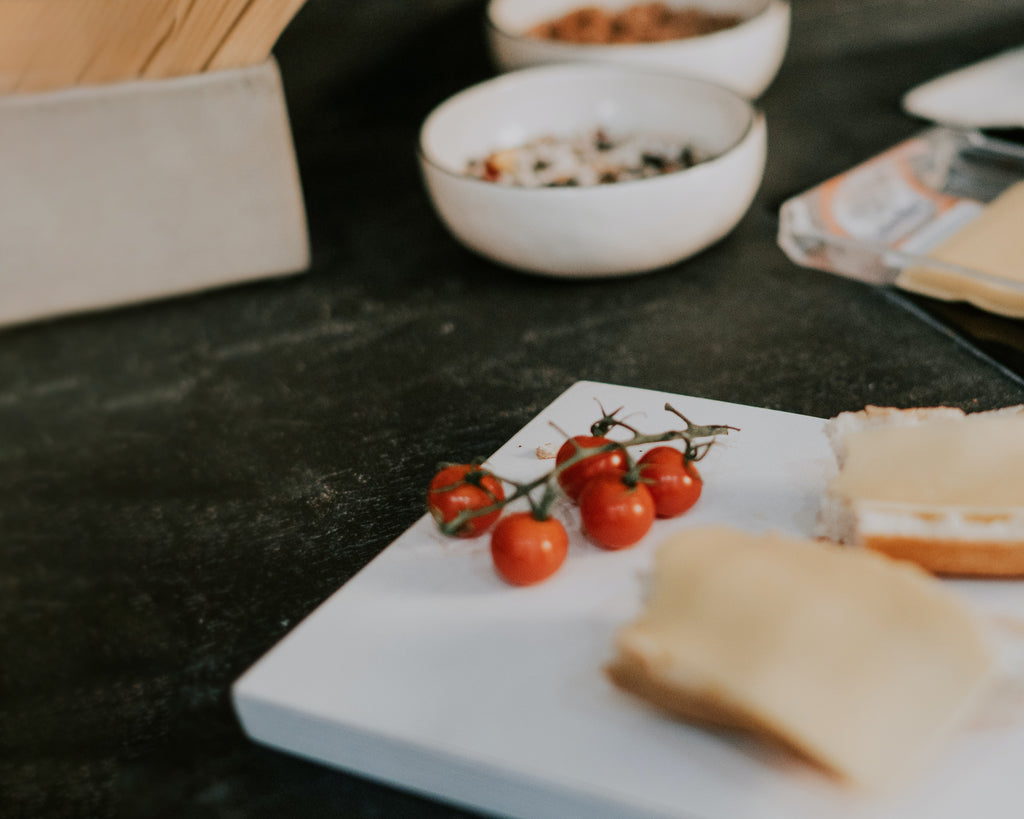 When Charles Eames said "take your pleasure seriously," we're pretty sure he was actually talking about vodka sauce. And what makes vodka sauce more pleasurable than adding good vodka?

The delicate floral notes and bright lemon zest in AMASS Botanic Vodka lend depth and complexity to this otherwise simple dish. The result is a lusciously silky, shockingly easy, and delightfully decadent vodka sauce, best served in a deep bowl alongside a 50/50. Bottoms up.
Vodka Sauce
Ingredients
¼ cup olive oil
2 cloves garlic, minced
1 teaspoon red pepper flakes
½ cup tomato paste
4 tablespoons AMASS Botanic Vodka
1 cup heavy cream
Kosher salt and black pepper, to taste
2 tablespoons unsalted butter
1 lb rigatoni, or pasta of your choice
Parmesan cheese
Recipe
In a dutch oven or large skillet, heat olive oil over medium heat. Add garlic and red pepper flakes, stirring until fragrant. Add tomato paste and stir occasionally until the paste begins to caramelize, about five minutes. Carefully pour in the vodka, scraping off any brown bits from the bottom of the pan. Lower the heat to medium-low and slowly whisk in the heavy cream, stirring until the sauce is smooth and uniform in color. Season with salt and pepper to taste and stir in a knob of butter for a velvety texture.

Meanwhile, in a separate pot, bring heavily salted water to a boil. Cook the pasta of your choice according to package directions. Drain, reserving one cup of pasta water.

Add ½ cup of the reserved pasta water to the sauce. Stir, then add the cooked pasta to the skillet and coat with sauce. Add additional pasta water as needed to reach your desired consistency. Serve with Parmesan cheese.