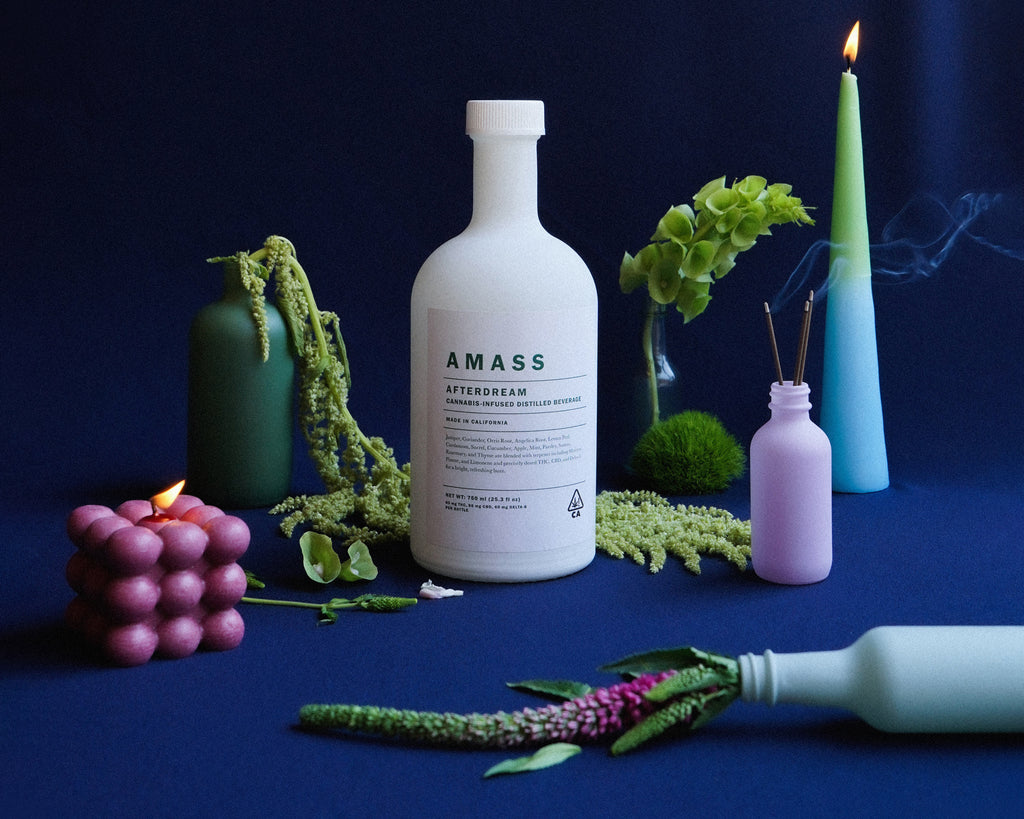 We're excited to announce the launch of AMASS Afterdream, a cannabis-infused non-alcoholic spirit. Made with a blend of THC, CBD, and Delta-8, the result is a limb-loosening, mind-mellowing sip that mirrors the feeling that comes from drinking a strong cocktail.
Inspired by the California coast where cannabis culture first took root in the '60s, Afterdream blends sunny Sumac, Sorrel, and Lemon Peel for a bright, tart taste, balanced by herbaceous notes of Mint and Rosemary. AMASS Master Distiller Morgan McLachlan also carefully selected cannabis-derived terpenes like Limonene, Beta-myrcene, and Eucalyptol to complement the spirit's sophisticated flavor profile.
Afterdream is meant to be sipped simply on the rocks with a splash of tonic water, or in an array of non-alcoholic cocktails.
Afterdream is now available for purchase in Southern California exclusively at Sweet Flower