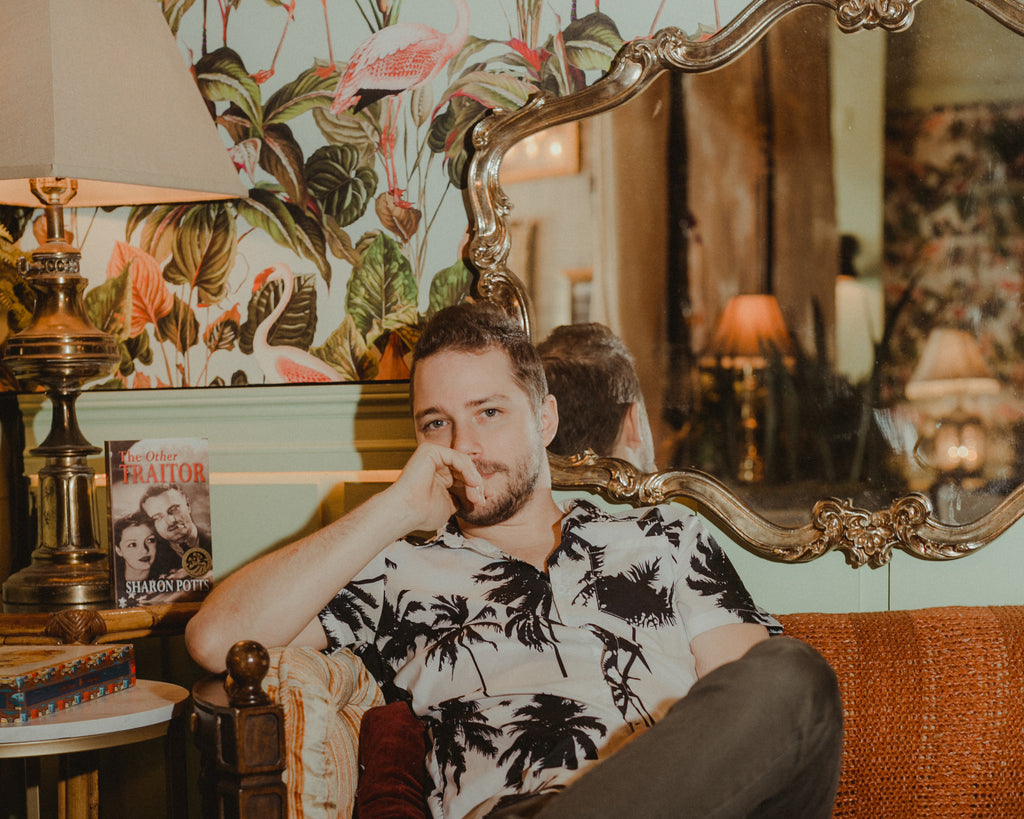 [With going out], I'm pretty eclectic in that sense… it really kind of depends on the night. It's like asking what's your favorite cocktail? It depends on what time of day it is and how I feel. Some of my favorite Miami staple spots that I float around are Better Days–if you want to get your party on, that place is always a good time, always fun. In that same area, you know, you have Jaguar Sun, which is super cool–just like eclectic music and really well-balanced cocktails. If I go up north a little bit to Valentino's spot Le Sirenuse, and I go to the beach, you know [The Broken] Shaker and Sweet Liberty. But I mean there's so many great places now and it's hard to just pick one.
What draws me into a bar is the authenticity... Going to a bar and knowing that someone cares.
There are dive bars I love because it's great hospitality. There are fine dining cocktail bars that also have exemplary hospitality. To me, it's just I wanna feel… what a bar should do is take me away from regular day life.

There's so many interesting cocktails out these days. At Sylvester, we are working on a fermented sangria. We use all of our oxidized juices and oxidized wine, and then we basically ferment that for a month with honey. Then we are cutting it back with some fresh citrus and some spirit, typical sangria style, and it's just fun. It's weird. It's delicious. We wanted something that would reuse products that would just have gotten thrown away. If it's another bar, that's something really fun and interesting… I really have enjoyed Valentino's three version martini, which has those three different paints giving it three different experiences of a martini. It's a fun interpretation of a classic martini, or in this case classics.
I mean to me, I think everyone's opinion is important. When testing out a new cocktail, I like to give it to a variety of people to get their opinions and to see what they think. What I'm looking for isn't a universal opinion that it's a great drink, but more that they appreciate it or find it interesting. Hopefully, someone will love it. Everyone is uniquely different with their palate, but  I think cocktails that are well-made are universally appreciated to some degree.

[To get inspired,] I like to go and walk on the beach… no [laughs]. For inspiration, I don't know man, anything that gets me jazzed. It's more of a feeling. I wish I had a place I could just go into and be like, "Oh, I feel it." But outdoors for sure. The ocean is something that inherently is important to me, that I feel a connection to. I'm a Miami boy, you know–I've been born and raised on the water. But for me inspiration is a vast thing. I get it from music. I get it from art. I get it from food. I get it from people. I get it from culture.

My whole competition I just finished up with was about this symbiosis of anthropology culture and microbial culture and how the two are connected from the beginning of time to now, how those lineages stretch over our existence, and how important they are. They give weight to things that are valuable in my life. And that's been really big for me, because that has been the main inspiration that I drive from which is... it's vast. You know, that is everything. But on another level it's also [laughs], funny enough, it's microbial… it's very small. You can really hone into those things and that thing can be a very singular aspect of it. It just depends on how close you want to put that microscope.

I mean when it comes to travelling, culture is in your face… you get to experience things that you don't see on a day-to-day basis. You get to almost live another life. Everytime I come back from travelling, I'm a different person. I absorb new identities that are, you know, found in different cultures around the world. And that may be cuisine, that may be music, may be rituals. And I think those things are important.
These things to me are important and are exciting in life, because I find value in things that have been created over time by other people and that have a ritual to them. They have weight.
I think the idea that your cocktail has to be so complex [is overhyped]. I think simplicity is something that's coming back. I think the idea that you need to have eight ingredients in your cocktail is unnecessary these days. And I'm a garnish guy. I love garnishes. I love garnishes. Because I think they can be fun, they can be playful, but they need to have purpose. And I think a lot of the time they aren't used as such and are more of a novelty thing. Which can be good too, but I think that gets overused.
I'm excited to see more… well, two things: one, fermentation, because culture and I love it. I just love fermentation. I think that it's the future. I think it's where we come from and I think it's where we're going back to. And the other thing is, I think I want to see more chef-driven [drinks], in the sense that it comes from the culinary aspect of bartending and that is an understanding of your product and what you're using. I think a lot of us don't get enough value and understanding of the produce that we're working with and how to use it… It's like, if you're a chef, make me eggs and make me chicken. Can you do that well? And it's like, I guess we have the daiquiri. Well let's talk about the lime, you know? How are we squeezing that? What kind of limes are we getting? But as chefs say, "Shit in, shit out." I'd like to see more care and understanding of the ingredients being put into the cocktail. And in turn, this will allow us to make better tasting cocktails without having to throw the kitchen sink at it.
Interview has been edited and condensed for clarity