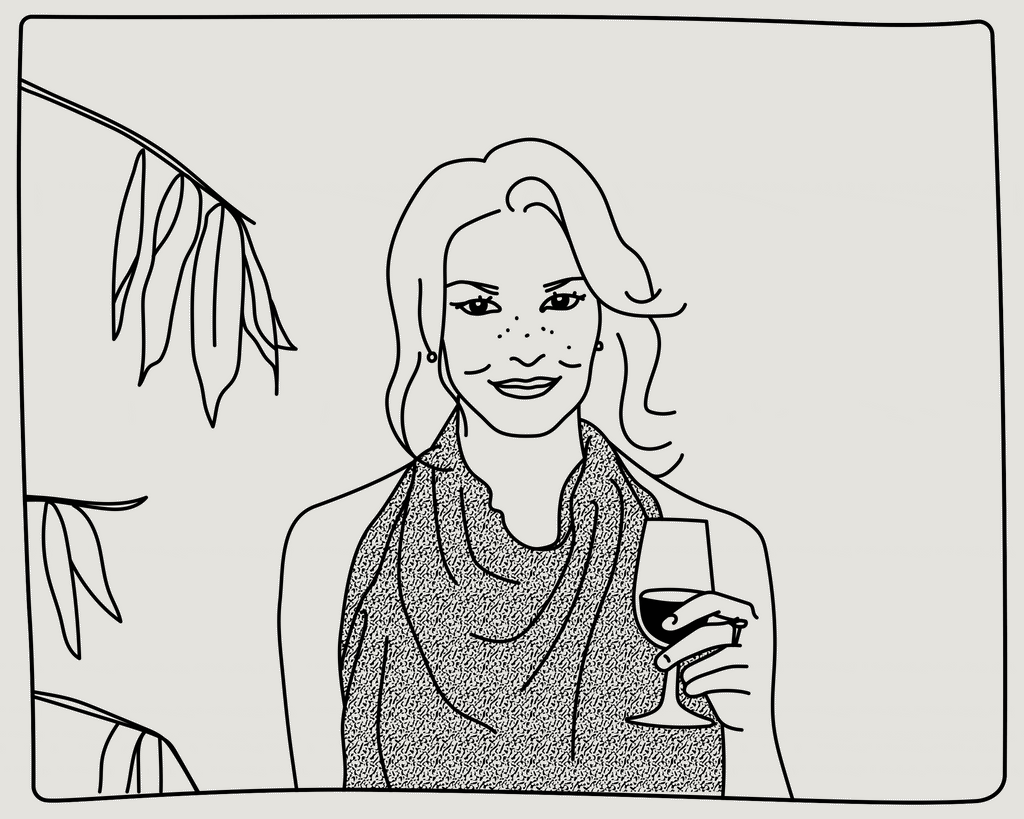 I had two jobs when everything got locked down. One place we converted into a market, so I was fully quarantined for about a month and a half. Then I slowly started popping up to Kensho, the bar that I work at, and helping do whatever we could think of. I'm sure a lot of people will relate to this, but it was really like every two weeks we were trying something completely different from what we had ever done before. We were selling market goods and hosting picnics and making jello shots. [The jello shots] were good – every once in a while, we would put AMASS in them, which felt so ostentatious because you don't want to cover that up as a flavor and add a bunch of stuff to it. But it was really fun.

It was just this weird cycle of constantly reinventing ourselves and taking things from all of our previous jobs and trying to figure out what we could do. We kind of had a "let's throw everything at the wall and see what sticks" approach. There was definitely a silver lining in that Kensho had been a place that was a destination – there were lots of dates and maybe some foodies. Over quarantine though, we really got to know all of our neighbors. We got to know who our people were and have more of a sense of community up there, which was not what I was expecting. Being a bartender, I already have a thing where I really like to talk to people and get their stories. I started to notice that when people would come in to pick something up and get back in their car, oftentimes we'd get to standing and talking. People would say, "Well, I don't know why I'm telling you all of this." There was no small talk, because what are you going to talk about? People would either come in and be very skittish, like "Wow, I'm sure I haven't talked to anyone new in like three months and you haven't either." Or everything would come out – politics, the state of the world, people's trauma, just everything. You never knew what you were going to get. It was a funny, special time up there with people being very sincere and us getting to know some of the people around town. We felt super supported by the people that came in and decided to buy pasta from us. You know, those small things are so meaningful in such a rough time.
People would say, "Well, I don't know why I'm telling you all of this."
Then outdoor dining was allowed again. I think we are lucky up there [at Kensho] in that there is a lot of space, so it felt like something we were comfortable offering. Oddly, we got very busy for a while. Granted, we were very limiting of how many people could come in, but we were still turning people away. It was a weirdly busy summer and fall, and now I'm back to hanging out [laughs]. There are a lot of unknowns, but it's a little nice to have a break.
I think one thing that people who have been working through the pandemic might feel is that you are doing what you used to do with so many less people. You're doing a lot more jobs. When we got locked down again, we basically had three employees including the owner. We pulled in different people to help, but it's not this crazy big team, which I think makes it easier to be so adaptable and to make things happen in such a crazy time.

I moved during the pandemic, but for a long time I was really an Echo Park kid. So many new places opened in 2019. I was working at El Prado and would always sneak over to Spirit House. First of all, any bar with a fish tank, I'm sold. It's kind of the perfect size there where, because a lot of my friends are bartenders, if we all got off work at the same time, we could sneak over there and just feel like we were having our own little private party. I definitely was there on New Years Eve for a minute just acting like an ass. That's one place I've thought about a lot. Oh man, it would just be so nice to pop in there and hang out. I was so stuck in Echo Park that, [when I went out], the question wouldn't even be, "What bar do I want to go to?", but "Who's bartending? I'm going to go see them because they're the best."

My birthday was right before the first shutdown and I got to go to Bar Restaurant and hang out with my friend Sarah Hoffman, who is an excellent bartender there. We drank some perfect gimlets and hung out. The food is incredible and their wine list… I was looking at their wine list for so long that they asked, "Do you want wine?" "Oh no no, I'm not drinking wine tonight, I just need to read your entire menu."

Ototo in Echo Park is usually really busy, but it's not filled with Echo Park people. Their sake program is nuts and so fun. I was talking about sake with my boyfriend as we were going there, and then I saw their menu and was like, "Oh! I don't have to explain anything. This is a perfect demonstration of what sake is and how you make it." I have my places that I love to go, but I'll probably run into too many people and be out too long. Those are always the places where we say, "Let's just sneak in for one drink."

I think that people have gotten to the point, especially in LA, where there are so many places that do a cocktail program really well, or the food is going to be solid. I think to me, something that I don't see people take into account as much is really catering to a certain community. There are times when you look into a place and it seems like everybody got really dressed up, is sitting at their one table, and no one's talking to each other. Everybody's there, taking pictures, and then they go home. That's my least favorite kind of bar. I like places where you might feel comfortable starting to talk to the person next to you. You might make a new friend there, and by the end everyone is intermingling. Honestly, the layout of certain bars just lends themselves better to people connecting and mingling. It's so funny how subconscious it is too. There are just certain places where I walk in and I look down and it just feels intimidating. And I'm a barfly – I love hanging out at bars, so they're not an uncomfortable place for me. There's a lot to do with the bartender, too. That's another funny thing about COVID. Normally, I really want people to interact with each other. I want strangers to be friends. Sometimes, I try and set people up that come in. You're just watching everybody and suddenly you're like, "I think you should sit here." All summer, I had all these people that I was slowly getting to know [at Kensho]. I just thought, "They would all be friends with each other, but that's just definitely not what we're doing right now."
Everybody's there, taking pictures, and then they go home. That's my least favorite kind of bar.
I always like to do that – anything that breaks up the normal and makes people feel a little more willing to take a chance and play around. Especially in a town like LA where people can be a little closed off or a little serious. El Prado, where I used to bartend, was one of those bars that could be really busy or it could be really mellow, and you never know which it was going to be. It was starting to get consistently solid, but you still had some nights where it would be a Monday and you'd be hanging out. There was a deck of cards there, and sometimes I would just play blackjack with people. The piano player, Jay, and the owner, Nick, both play poker pretty competitively, so I'm not going to try and mess with them on that, but I would play them for paper clips. Then someone would come up and get involved. Simple things, like decks of cards or the music you play or the shape of the bar itself, can really lead people to engaging more. I often like to go to bars to observe people and sit in the corner and read and not talk to anyone, but a lot of other people come in because they're lonely and want to hang out with somebody.

I have been lucky in that I moved in June, and I'm in the Mount Washington area now. All of my neighbors are very sweet. You get the "How's it going?" from across the fence sort of thing, and that's really nice. I have been at work here and there, which is helpful because I feel like I have two speeds: I can be completely in my own world like an introvert where even if a few days go by, I get so in my own head that I become a little nonverbal and afraid of the outside world. Then I have the speed that is very connective and wants to spend time with people. Even since I've moved to Los Angeles, I've always been somebody who made friends through work. I don't know what it is, but that's just always been a big part of my social circle. There are a lot of people who, when I'm busy with my normal life, I don't really get to connect with. [Through the pandemic], we've all been talking.

[At home], I drink a good amount of wine – that's kind of been my love affair for the last few years now. In Denver, [where I used to live], there's no such thing as a cocktail bar. Everyone has a liquor license, so that's just every single bar. I had never really worked in just beer and wine, and ended up always finding my way into beer and wine bars in LA. There are certain things like "The World's Best Whiskey," you know, where I don't know if I ever need to drink that much whiskey ever again because I did that for so long in Colorado. I totally had my time. Even when I have liquor at home, I usually like to drink spirits by themselves, either in a highball or I'll do gin on ice with lemon. I try to make myself sound like less of a psycho by saying, "It's a mixed drink, there's ice!"
Oftentimes though, I just really love wine. I'm kind of a cider nerd. I feel like it's an unsung hero, because you can have ciders that are very classic, but there are some fantastic natural ciders out there that have crazy texture or are really dry, or floral. They have such a range. I love a cloudier, more textured cider. The other day, I had a cider from up in California that had rhubarb and apples. So good! The good old Basque ciders that you pour from really high are fun too. So I'm a natural wine and cider person for the last while. But then whenever I go back and hang with my liquor bartender friends, I try not to do too many shots with them. When I was working in liquor bars, I could hang with that. I was making negronis up at Kensho for awhile with AMASS which was really fun. We were doing bottled negronis to go. We usually just drink wine up there and it's fine, but then we had those around and there were definitely some nights where we just forgot. You get used to wine and then once you're going on the negroni train, you're fucked up.

I definitely love a lot of the herbal, bitter things that bartenders love and that normal people don't. Suze is one of my favorites. I'd drink that by itself, and people are like, "You're so weird and gross." I think it's delicious with the gentian root, and the color is amazing. I've been working on a few different scotch cocktails over the last little while, just because I love scotch, and I also try to take it away from this old funny dude. I love playing around with things like Amaro Nonino – it's one of my favorite amaros. It's so delicate and beautiful. We just got a canning machine up at Kensho, so I might be playing around with a sherry and Nonino cocktail, maybe with some chestnuts, some sort of syrup… we'll see where we're going. I love things like that.

I talked my way into a very rigorous bar job in Denver when I was just starting out bartending. I worked at this crazy free pouring David Lynch bar, and then started working at this place that now has a James Beard award. The bar manager and his best friend were both chefs that had opened restaurants as cooks and had then decided to become bartenders because it's way easier and the money is better. The drink list was ridiculous. It was just so technical and leaned on so much cooking knowledge. I stuck it out there and I learned a lot, and eventually they were like, "Oh, we weren't sure about you, but you came through." Sometimes I get wild hairs from that stuff, because we would do crazy things like make our own pistachio orgeat. I love the craftsmanship of that, but I tend to like cocktails with very few ingredients, where there's a cleverness to something, but everything is still very cohesive. I try not to let myself use more than four ingredients, five tops.
I tend to like cocktails with very few ingredients, where there's a cleverness to something, but everything is still very cohesive.
Once everything opens up, I'm going to want to go get tiki drinks and go buckwild and run around. I also love any New Orleans drink. At El Prado, we did this staff trip to Musso & Frank's, and I just had a gin fizz for breakfast and was like, "This is awesome." Sloe gin is also something I think more people need to be playing around with, because that's delicious. I think tiki drinks feel the most celebratory though, like we're going to get into trouble.

I've had friends before say, "Oh you bartend, can we just make piña coladas tonight?" It's like, okay, but we have to go buy six bottles dude. I'm super down, but you have to think. You've got to want to be drinking piña coladas for a month or two. You have to make quite a few things to pull that off. I always end up instead with a daiquiri or a gimlet or something with nice bitters in it to make it fun.

[For the future], I think I have hopes rather than predictions. I think we're all looking at the hardest winter that probably any restaurateurs have looked at in a long time. I think it's hard to see that and to know how many people's livelihoods are intertwined. It's a scary time, and it's scary to watch people start to expand and grow and then just get hit with unprecedented things. I'm trying to focus on the positive, because my prediction is that a lot of places are going to shut down this winter. Probably by mid-summer things will start to be close to opening up. It's so hard to even imagine some sense of normalcy returning, because I feel like we're all in the mindset that this is the new normal. My only other prediction is that as things are fully opened, people are going to go fucking crazy. I think it's going to be like Carnivale for like six months. Everyone is just going to lose their minds. My mom made the point that, while the lost generation probably had a lot to do with World War I, they also went through the Influenza. And they were like, "We survived! Let's go crazy." I think people are going to be making up for lost time. I know for a lot of us it's felt like, "This year didn't happen," but I think there's going to be one more year like that, just because everyone is going to be raging. I'm like, I'll be chill. But then I'm like, no I won't, I know myself – I'm going to get caught up in the celebratory atmosphere. God help us.