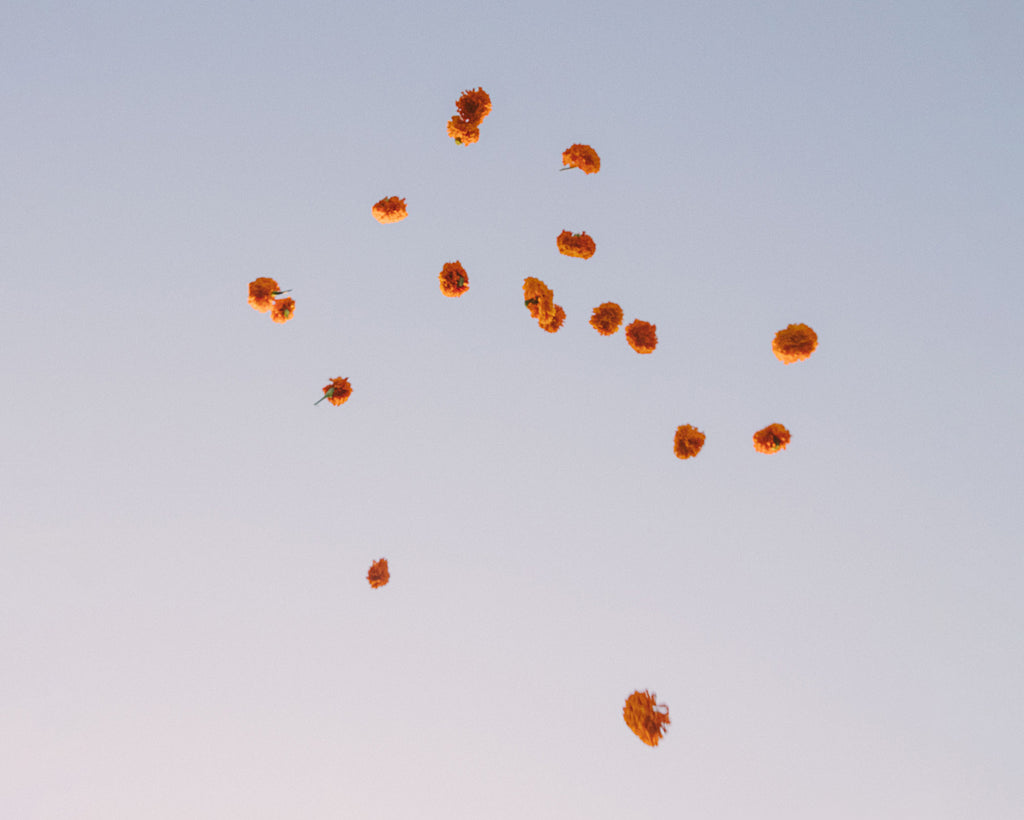 At the corner of Wall and 8th streets in Downtown LA sits the heart of the Los Angeles Flower District. The perennial institution has been the standard supplier of fresh-cut stems for Angelenos everywhere since the early 20th century.

Available only to those up and awake in the sunrise hours between 5am and noon, this botanical cornucopia offers every commercially available cut flower under the sun, from snapdragons to marigolds. That, coupled with the low cost of admission ($2 on weekdays, $1 on weekends) spurs everyone from earnest lovers seeking Valentine's Day roses to Instagram influencers in pursuit of anything deemed aesthetic to flock here in droves.

Like most Los Angeles stories, the LA Flower District has a young yet rich history, one that starts –  and truthfully, ends – with immigrants seeking to bring something beautiful, human, true to this desert city by the sea.

In the early 20th century, LA-area flower farmers drove their horse-drawn wagons into DTLA every morning to sell their flowers. The scene was starkly different than what it looks like now: the blaring horns and headlights that fill the 101 replaced with dirt and dust. There was no Eastern Columbia Building gilded and glimmering in the aquamarine light, telling time. And the Flower District that is now a sprawling mecca of buds and blossoms was just a couple wagons lined up along the side of the road.
A prominent carnation grower based out of Santa Monica named James Vaweter established the first dedicated flower market in 1905. It was on Spring Street, the west side. It would take a few years for the floral business to make its way East into the derelict streets of downtown, where it would stay and flourish for the next century.

The Southern California Flower Market, organized by local Japanese-American farmers, was the first to settle there. In a few years, European immigrants would set up their own shop down the street, called the Los Angeles Flower Market. In due time, both markets would relocate to the 700 block of South Wall Street, where they would expand and modernize.

Over time and out of simple necessity, these two standalone shops that were seemingly at odds came to be part of a mosaic of florists and nurseries that called DTLA home. Through the '90s, dozens of smaller flower shops migrated downtown to do business near the historic Los Angeles Flower District, blooming alongside these towering cathedrals of chrysanthemums. A ragtag community quickly formed, and today more than 50 vendors make up the largest wholesale flower district in the US.

Regardless of whether you're outfitting an entire wedding reception or simply looking for a single pink peony to sit on your kitchen counter, the Los Angeles Flower District is the kind of place special enough to set your alarm for. Carve out a few hours to aimlessly stroll through its stalls, bargaining with vendors and getting lost in the sea of blossoms. Just a PSA: don't forget to bring cash.