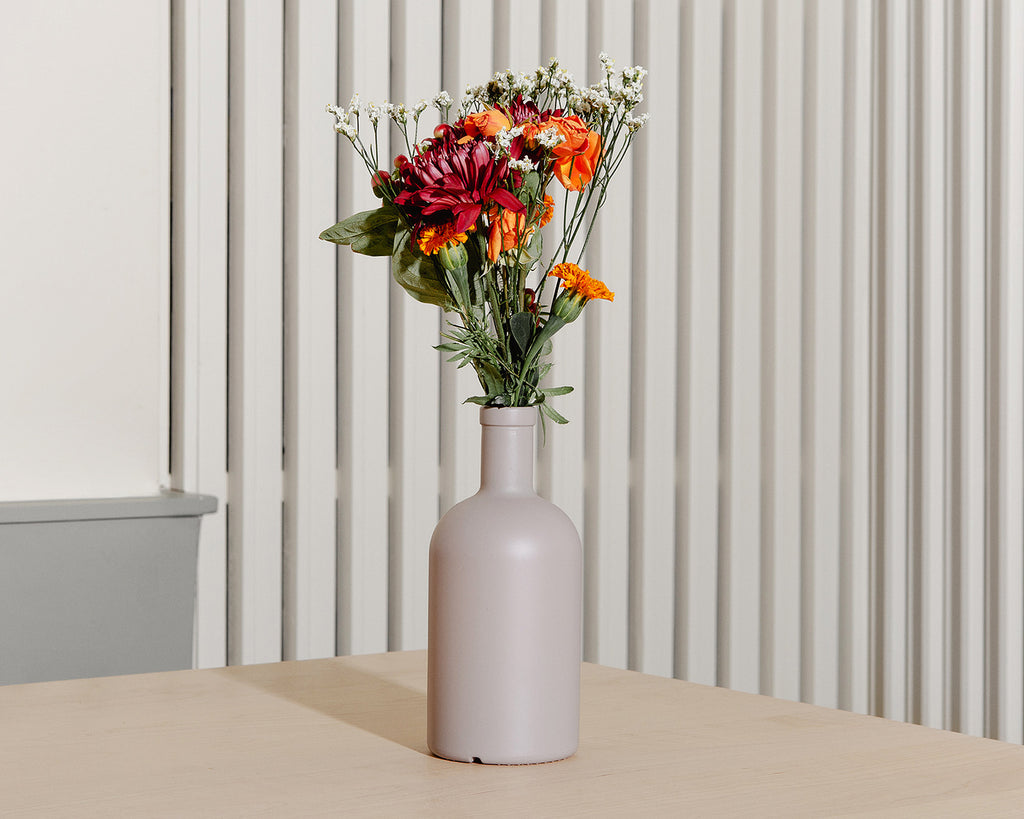 Sustainability was our top priority when designing our spirits bottles. We sought to build beautiful vessels that honored the natural botanicals inside of them, being both of the earth and for the earth. Our bespoke glass bottles were coated with organic inks by a decorator in Arques, France in order to improve their recyclability, so you can dispose of the packaging thoughtfully.

While our bottles are 100% recyclable, they're also designed to be upcycled. The matte black and grey finishes and quality materials lend themselves to decorating the corners of your home, from the kitchen to the bedroom. Just remove the label with some good old fashioned soap and hot water, or leave it au natural with the label intact if that's more your style.
Olive Oil Bottle — Our opaque vessels are perfect for housing grocery store olive oils and vinegars, as the UV-protected glass keeps out harsh rays that can break down oil over time. Plus, they're sleek enough to keep on your kitchen countertops.

Bud Vase — Beautiful buds are the natural foil to our clean, minimal packaging. We love the look of lavender in our grey vodka bottles for a serene color story, while earthier blooms like eucalyptus contrast nicely against the cool black finish of our gin.

Candle Holder — Perch classic white candlesticks in the mouth of our bottles for an instantly dramatic tablescape. As the candle burns, hot wax will drip onto the bottle, giving a moody feel that makes for a spooky yet sophisticated centerpiece

How do you reuse your AMASS bottles? Tag us @amass.botanics so we can share your AMASSterpieces.