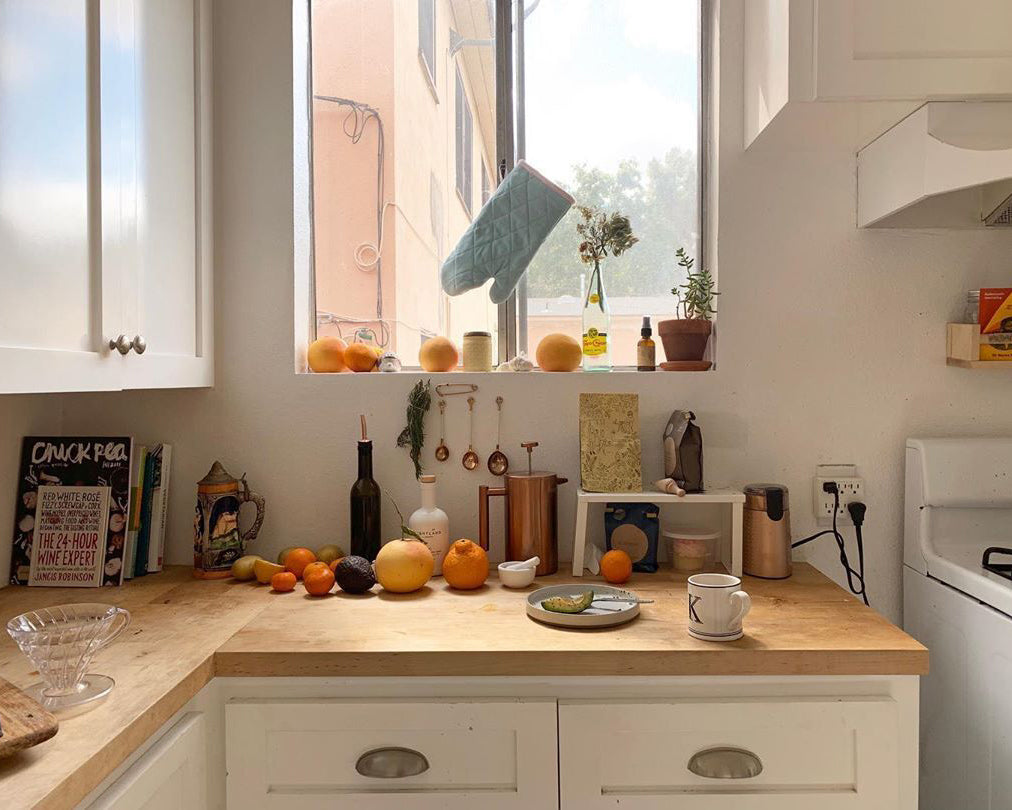 I grew up in a house where my dad cooked dinner almost every night. He worked full-time and the meals he made for us were not particularly groundbreaking (read: meatloaf was often on the menu). He did not plan elaborate grocery lists or shop from artisanal stores or cull recipes from cookbooks written by esteemed chefs. He just cooked, simply, with the intent of eating food that would curb both hunger and cravings, every day.

Most nights when I get home from work, I make myself a meal and pour myself a drink. It's nothing revolutionary, but in a cultural moment where cooking often means an assembly-line-style Sunday meal prep, making a single, thoughtful meal on a Tuesday feels like a small act of rebellion.

Sometimes the word "make" means cutting up a rotisserie chicken and placing it atop some rice and arugula, but there is still something important happening there, even if what I'm doing could barely be considered cooking.

As I stand over my kitchen counter, alone, for likely the first time after a busy workday, I feel something like release. The term "self-care" is overplayed at this point, but that is, to some extent at least, what I'm talking about here–the process of slowing down my mind and my body and making something to nourish myself with.

It's not about the drinking or eating itself though–it's all of the chopping and pouring and simmering that leads up to it. Lately, I've been making risotto, a dish that, in its very design, forces me to slow down. In fact, besides butter and rice and wine, that it is all it really asks of me–to slow myself and pay attention, to taste and smell and stir. It asks me to notice when the onions have softened and mellowed, when the rice is soft but not yet mush.

It's a level of care that I think we are tempted to rush through. And that is a warranted temptation–we are all tired and overworked and at the end of a likely stressful day, we want to avoid, at any cost, taking on an additional, attention-demanding task. It is far easier to toss a bunch of ingredients in the oven on Sunday and call it a day.

But the act of creating something to be savored on a more regular basis, whether that be a martini or macaroni and cheese, is work that is, simply put, worth it.

It doesn't have to be fancy. It doesn't have to take a long time. The act of doing it at all is enough.