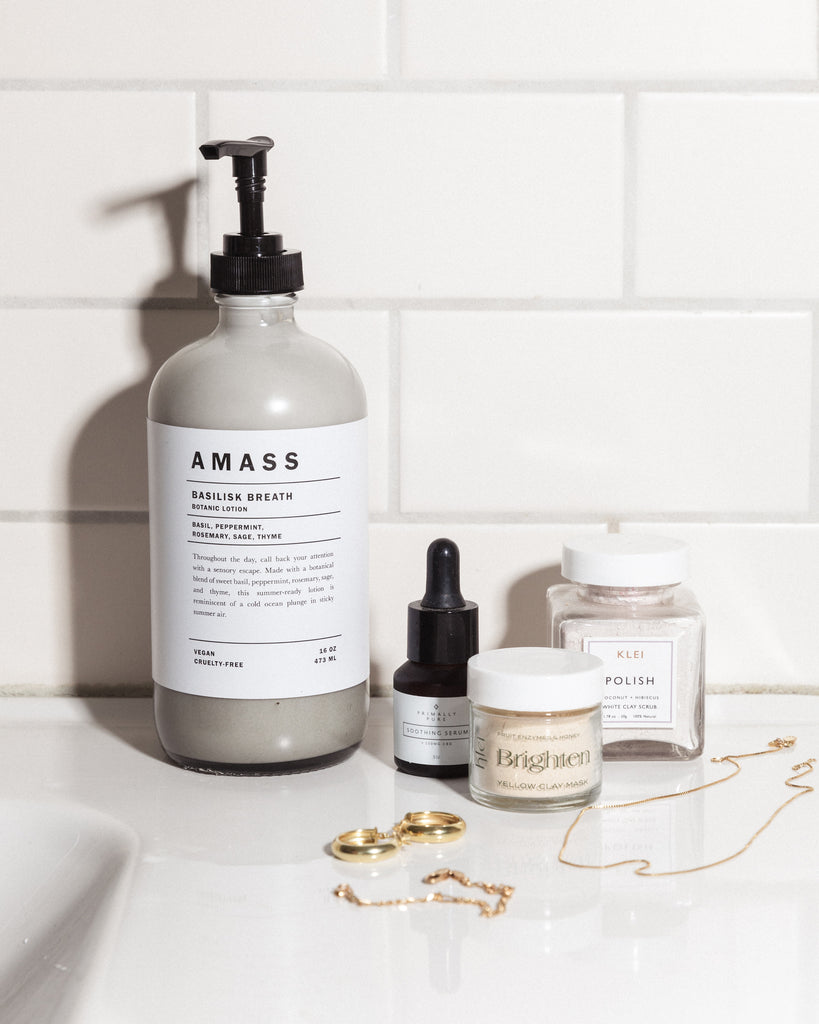 From morning cleansing to nighttime pampering, we spend more time in front of the mirror in our bathrooms than we may realize. This time is sacred and typically devoted to self care, so how do we maximize the potential of this space? Here's a guide for how to style your bathroom:
1. Keep things clean.
Sometimes less is more. A crowded bathroom counter may result in an overworked mind. Invest in chic containers to hold and conceal all your essentials and try to keep only what you use everyday out on display.
2. Visualize your routine.
If you like to entertain or just love feeling pampered in your own bathroom, having a functional setup is a must. Visualize your daily routines and think about what you need at every step. Make sure to keep essentials like hand soap, towels, and lotion accessible. Bonus points if you include cotton swabs for quick touch ups, a hook for grooming tools, and a basket with extra bathroom tissue.
3. No nonscents.
Smell is one of the most important elements of your bathroom, but there can also be a visual appeal. Consider keeping a candle, incense, or room spray out on your counter to keep your bathroom smelling fresh. If you're a candle fanatic, try repurposing your empty candle containers for a toothbrush holder or knick knack catcher.
4. Spruce it up.
Last but not least, make your bathroom yours by including your favorite pieces. Our favorite ways to make the bathroom feel more posh include adding a vase of fresh flowers, or a grab and go tray with your favorite jewelry, fragrances, or aftershave.