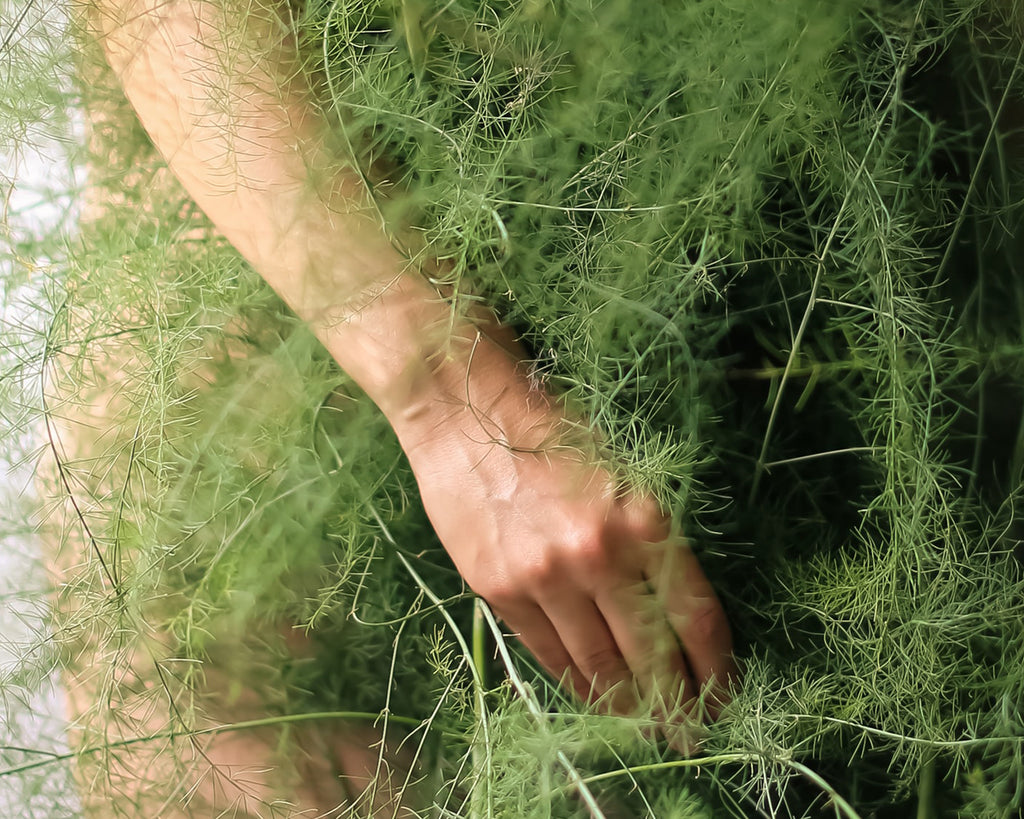 Throughout history, countless spices and herbs have been touted as love potions, placed under pillowcases and swallowed as tinctures to attract romance. While the efficacy of these natural aphrodisiacs has been debated for centuries, more and more scientific studies have proven the power of plants to boost libido.
Here are the botanicals we turn to in the bedroom:
Ashwagandha (Withania somnifera) — There's nothing sexy about stress. That's why we love ashwagandha, a powerful adaptogenic plant that regulates cortisol levels, keeping stress and fatigue at bay. In fact, the word ashwagandha in Sanskrit loosely means "the smell and strength of a horse." While the smell is rather literal, the strength winkingly refers to the plant's aphrodisiac qualities.
Basil (Ocimum basilicum) — Researchers aren't quite sure what makes basil such a pleasurable plant, but we're thinking its naturally heady, sensuous scent has something to do with it. A common botanical in aromatherapy, sweet basil has the power to stimulate and uplift the senses, making it a perfect food for getting in the mood.
Cacao (Theobroma cacao) — You can thank cacao for the tradition of gifting your lover heart-shaped bonbons come February 14th. Used in the production of chocolate, cacao is rich in anandamide, otherwise known as the bliss chemical. While its feel-good effects are diminished in the roasting process, raw cacao is downright titillating.
Coriander (Coriandrum sativum) — During the Medieval and Renaissance periods, coriander seeds were often added to wine to increase desire and stimulate passion. The plant is famous for its mention in Arabian Nights, where it was used to cure a merchant of impotence.
Ginseng (Panax ginseng) — One of the most powerful natural aphrodisiacs, ginseng has long been held up in traditional Chinese medical practices for its ability to enhance sexual behavior. In addition to upping desire, it's purported to support reproductive capabilities and treat sexual dysfunction.
Reishi Mushroom (Ganoderma lucidum) — Like ashwagandha, Reishi mushroom is a potent adaptogen that works wonders in mellowing the mind. The magic mushroom increases fertility and overall sexual performance, even supporting the kidney and urinary function, which in Chinese medicine are believed to be the homes of one's sexual power.