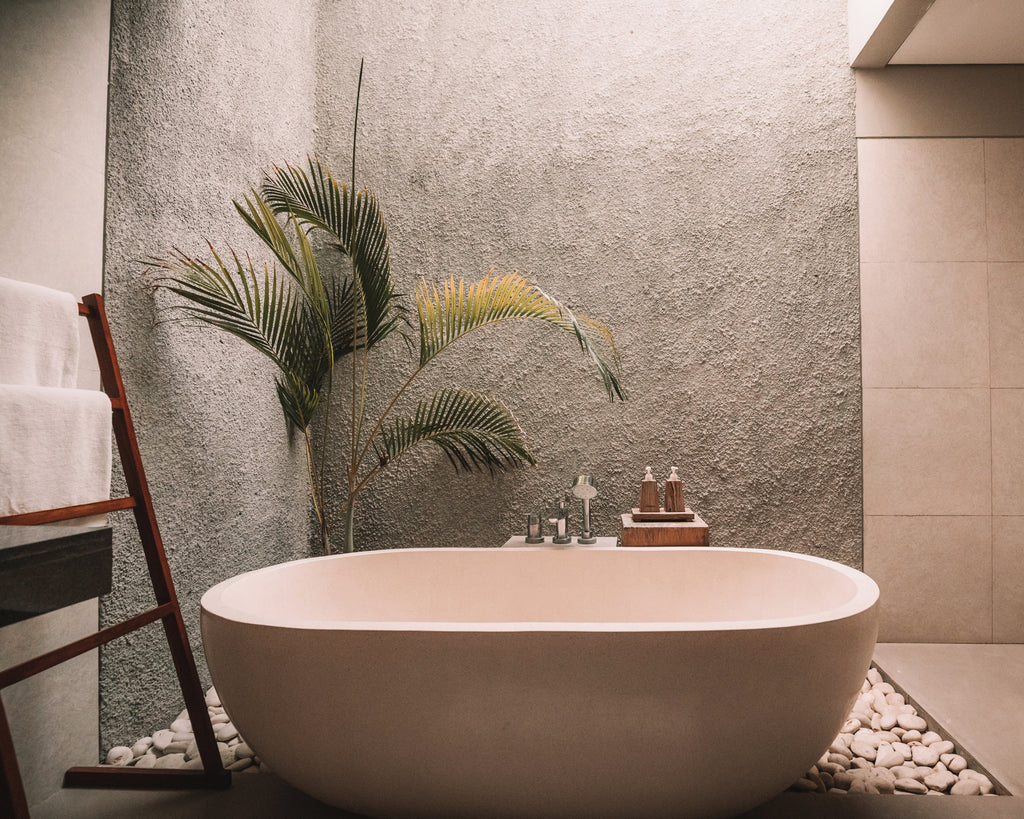 The beauty of a bath is greater than the sum of its parts. Sure, there's water. You're naked. The lights are dimmed. But beyond the logistical elements that accompany tub time, a long soak can be truly transformative if done right. Here are our tips to give your body and brain the rest they need, all with the help of a little warm water.
1. Use salts.
Bubbles are fun, but they also strip the skin of much-needed moisture. Instead, use some bath salts. The benefits of swirling a handful of salts in your bath are threefold: rich in therapeutic minerals, natural sea and Epsom salts relieve tension, relax muscles, and gently exfoliate. Meanwhile, nourishing oils like sweet almond and apricot kernel help quench the skin, while soothing essential oils of eucalyptus and amber create a mind-mellowing environment.
2. Light a candle.
You know what's not part of the bath time vibe? Fluorescent lights. Turn them off and instead strike a match on your favorite candle, letting the slow flicker of candlelight lull you into a meditative state. Pick a scent that suits the mood – notes of lavender, chamomile, and palo santo can help you relax, while brighter botanicals like grapefruit and vetiver can stimulate your senses.
3. Turn on the tunes.
Or a podcast. Or an audiobook. Or your go-to meditation app. Whatever rhythmic voice sets you into a slower pace and helps you disconnect from the world beyond your bathroom door is fine by us. Maybe skip the true crime podcast, though.
3. Drink up.
Last but not least, offset your steamy soak with an ice-cold drink. Pour yourself a Riverine and Tonic for ultimate herbal refreshment minus the booze, or keep it classic with a Spanish G&T, a Gin and Tonic adorned with a bevy of garnishes, like rosemary, grapefruit, and mint.